category : Historic Homes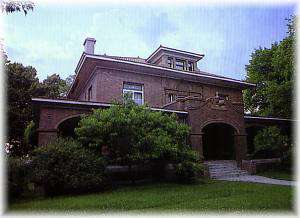 The "Kilpatrick Mansion" is a two-and-one-half story brick dwelling constructed in 1904-5 in the Renaissance Revival style, and listed on the National Register of Historic Places.
Samuel Davenport Kilpatrick was one of four brothers who established a railroad construction business, which built many rail lines in Nebraska, including Union Pacific and Burlington. The Kilpatrick brothers were also pioneers in developing ranches and farm lands in several states, including Nebraska and Idaho.

Address: 701 N. Seventh Street

Come visit us in Beatrice, Nebraska