Niobrara, Nebraska
category :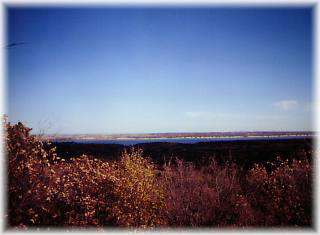 Devil's Nest is a designated scenic area noted as a hideout for Jesse James and other famous outlaws. Rumors have it there is still $30,000 in hidden gold buried in the Devils Nest! In your adventure of reaching this point, you will no doubt understand why this was such a good hiding place.
Located by taking a rural road north off Highway 12 east of Niobrara towards the City of Santee. It is best located by asking directions once you have reached Santee.
Come visit us in Niobrara, Nebraska
---
More near Niobrara, Nebraska
National Historic Register - Mowry Bluff is a small Upper Republican Phase hamlet occupied during the twelfth century ...
---
Devil's Nest Related Videos
Live performance in Omaha Nebraska 7/7/2014 from the album The Serpent and the Sphere 2014.
See more puppies at http://www.19breeders.com area, city, state, tiny, teacup, toy, standard, miniature, Big, Stocky, Large, county, North, West, South, East...
Scott and Scotty Road Show - Return from Devil's Bowl Spring Nationals.
The 2000 GHS Band at the Eagle's Nest Invitational on October 28th, 2000. They perform a selection of western themed songs.
Re-introduced common cranes from the Great Crane Project attempting to build a nest at WWT Slimbridge Wetland Centre.
Greatest party ever!