category : Historic Hotels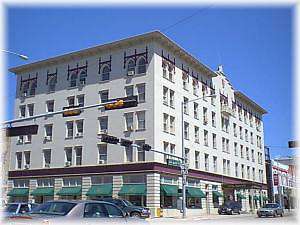 In 1888 U.S. Senator Algernon Paddock built a hotel and a large opera house. That structure was destroyed by fire on August

1, 1919. Two years later a hotel company was organized, resulting in the New Paddock Hotel, which was completed in 1924.
The present five-story hotel building was designed in the Renaissance Revival style by architect, Thomas Rogers Kimball, the hotel was pronounced a showplace when completed in 1924. It is listed on the National Registry of Historical Places.
Hotel operations ceased in 1970 when the property was converted into retirement housing, and is now named Paddock Kensington, retaining its original namesake.

Address: 105 N. 6th

Come visit us in Beatrice, Nebraska